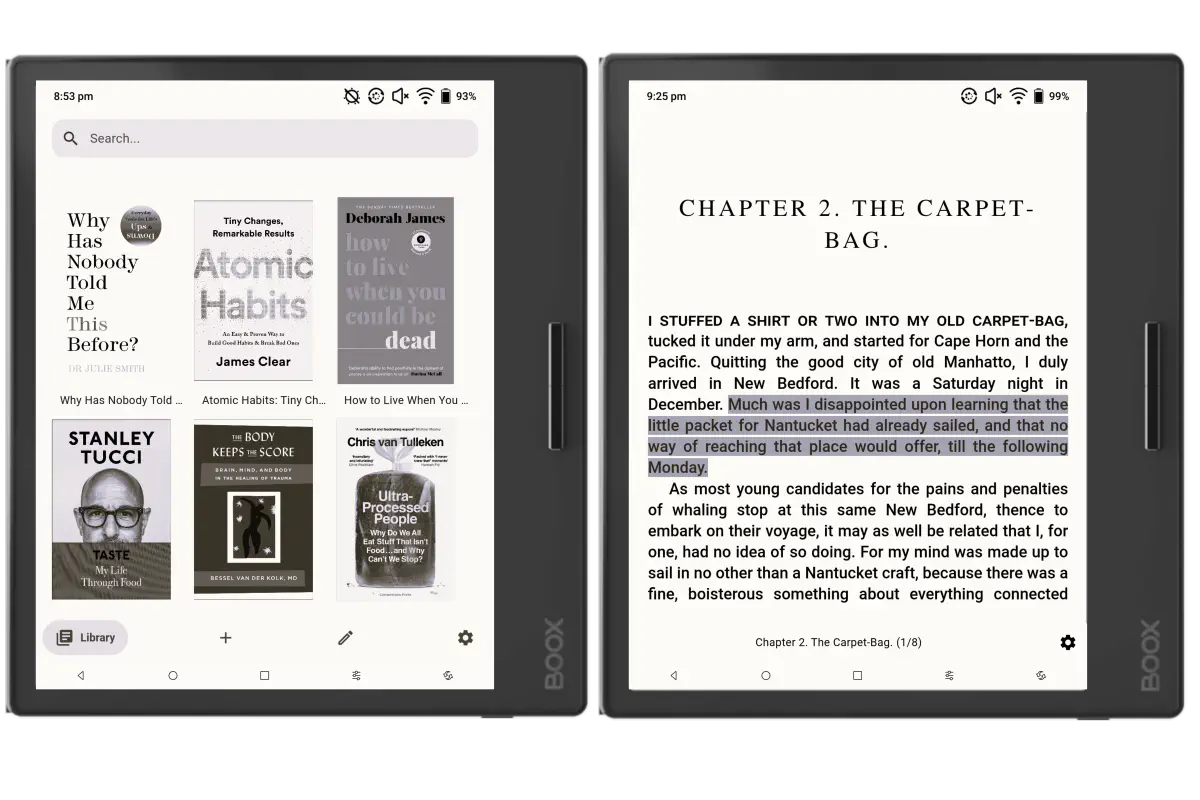 Ploter now includes an EInk mode optimised for Android tablets with eInk screens, e.g. Onyx Boox. This increases contrast in the app and reduces animations to improve the rendering experience on such devices. Follow the steps below to enable this functionality.
Prerequisites
EInk Mode is only available on the Ploter Android app so make sure to install this on your eInk tablet. You will need to use version 0.9.3 or later. The latest version is always available from Google Play. After you have installed the app, make sure you are logged into your account.
Setup
In Ploter app go into Settings - click on the cogwheel icon.
Enable the EInk Mode option.
For best experience, set the Theme option to Light.
(Optional) Page-turn buttons
If you want to use your device's page-turn buttons while reading, you'll have to follow a couple of extra steps.
In the Boox Apps menu, hold on to the Ploter app icon.
In the dropdown, select Optimize.
Click on Others.
Under Custom side buttons select Page-turn
And that's it! The Ploter app will now operate in eInk mode. Now go on and start reading.
Want to learn more?
If you have any further questions or just want to learn more, reach out to us on our social media links below.