Ploter highlights are automatically synced across your devices, however Ploter also integrates with Notion so highlights can additionally be synced to your Notion workspace if desired. Checkout the steps below on how to set this up.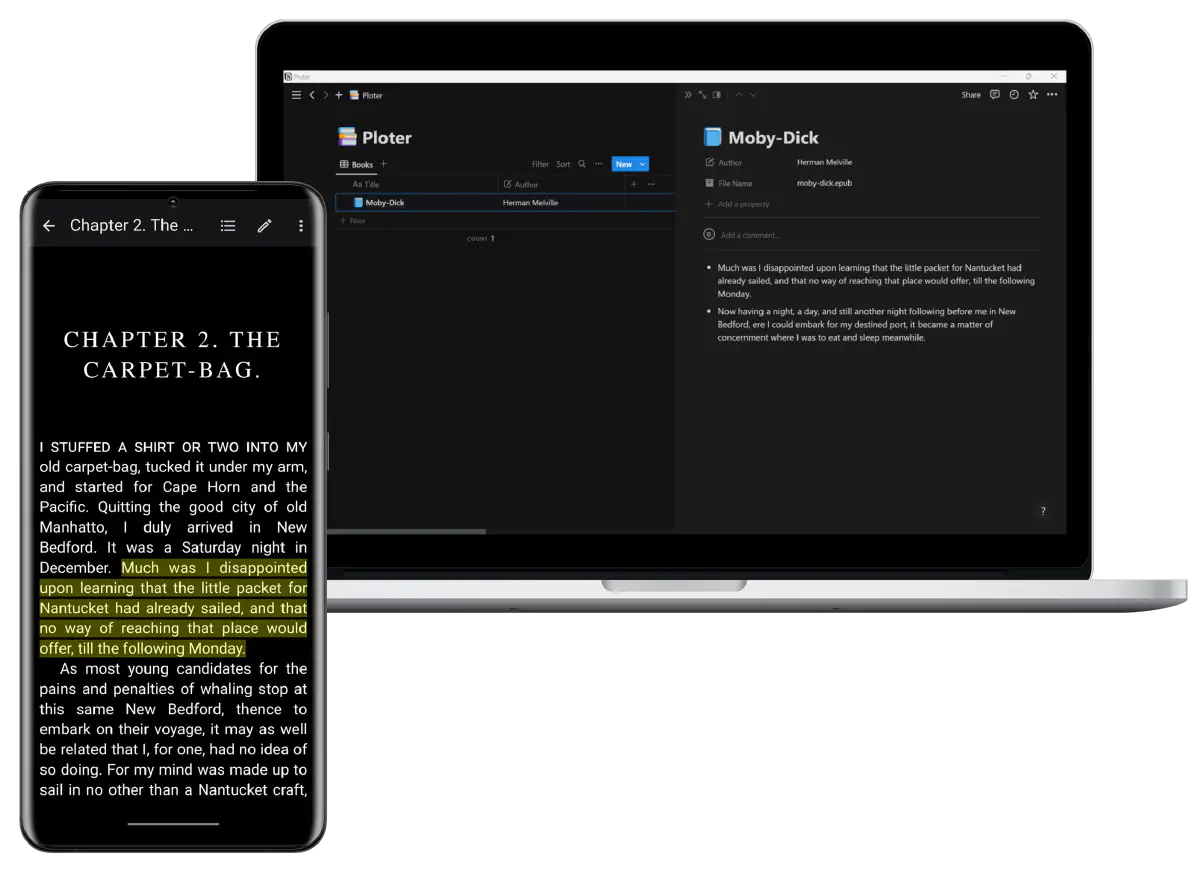 Prerequisites
If you don't already have the Ploter Android or Windows app, make sure to install it. You will need to use version 0.5.2 or later. The latest version is always available from Google Play and Microsoft Store. After you have installed the app, make sure you are logged into your account.
Setup
In Ploter app go into Settings - click on the cogwheel icon.
Click on the Sync to Notion option which will take you to a Notion login screen.
Log into Notion and accept the prompt to grant Ploter access to your workspace. NB. If asked, please select the option to Use a template provided by the developer (default option).
And that's it! You should now see a brand new Ploter database in your Notion workspace.
Now go on and highlight some of your books. Ploter will automatically create new database entries for each book you highlight and store the highlights in the respective Notion page.
Want to learn more?
If you have any further questions or just want to learn more, reach out to us on our social media links below.